Supporting COVID-19 fight – we are PHPC and SASH Clinic.
Do let us know if you require a PCR test or ART, Predeparture or COVID serology tests, updating overseas COVID vaccination.
Welcome to CHINATOWN WELLNESS CLINIC!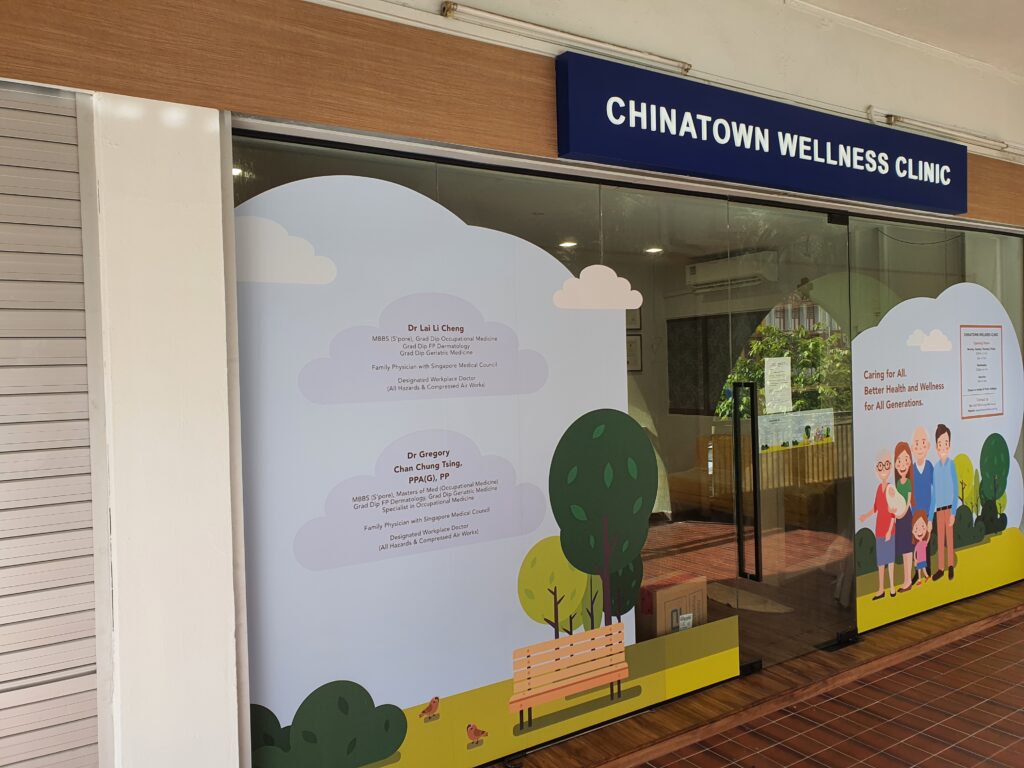 We are a primary healthcare service provider that provides a range of health services including management of acute and chronic conditions, fitness to work evaluations and health promotion. We focus on quality and holistic healthcare, and supports health promotion efforts to improve the health status of all generations. Our Clinic is CHAS, Pioneer, Merdeka and Medisave accredited. We are also a Public Health Pandemic Clinic (PHPC).
Our doctors are all Family Physicians registered with the Singapore Medical Council and Designated Workplace Doctors with the Ministry of Manpower. Our principal resident physician, Dr Lai Li Cheng (and some visiting physicians) also has additional training in Geriatric Medicine (care of the elderly), Family Practice Dermatology (skin health), Occupational Medicine (workplace health) and Diving Medicine.
We also have a visiting Occupational Medicine Specialist, Dr Gregory Chan to advise you (or your organisation) on Occupational Health, workplace related health concerns and fitness to return to work certification and disability assessments.
Location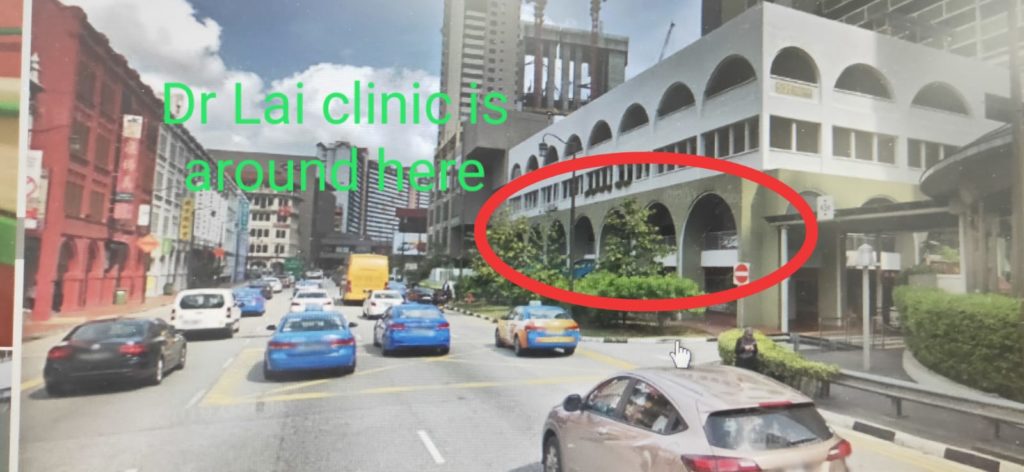 Blk 531 Upper Cross Street #02-01 Hong Lim Complex Singapore 050531
(directly facing Upper Cross Street; Look for HONG LIM EXIT of Chinatown MRT; Level 2A multistorey carpark)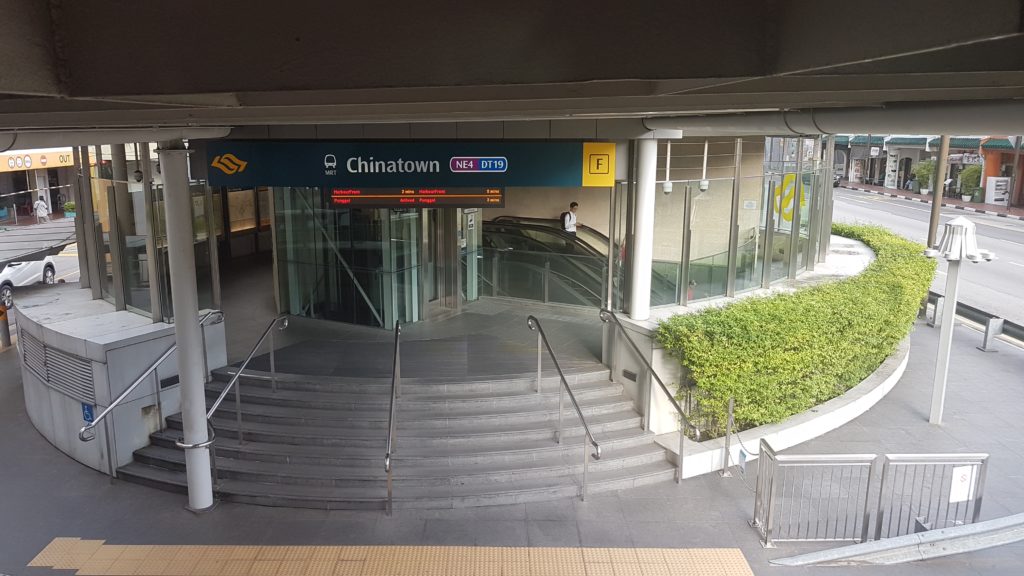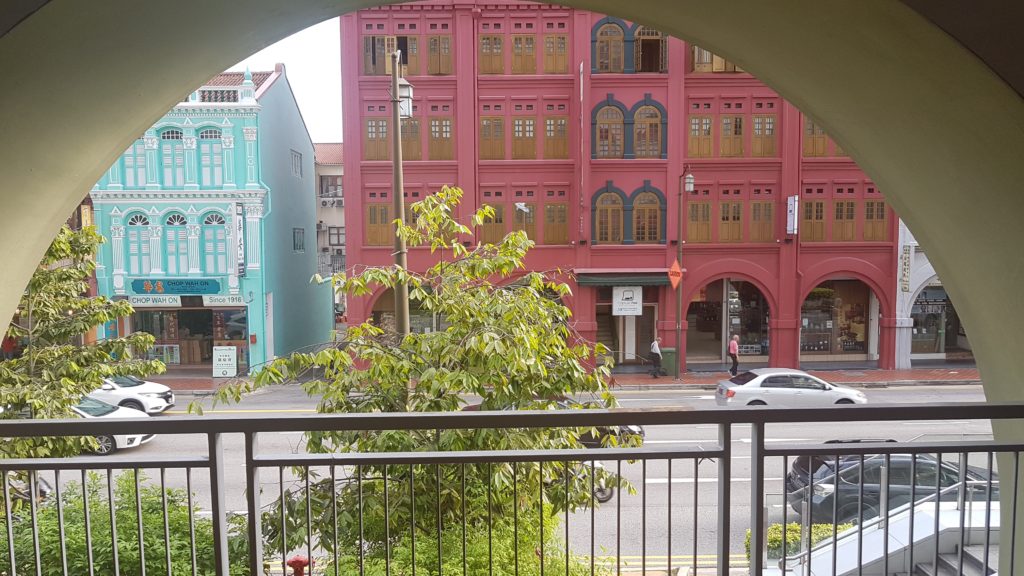 Opening Hours
Mon to Fri – 8.30am to 5pm; Lunchtime 1-2pm
Sat – 9am to 1pm
Phone: (+65) 62267188 (for medical enquiries)
Whatsapp: +65 97439496
Email: sgchinatownwellnessclinic@gmail.com
Website: www.chinatownclinic.com.sg
A Centre of Chinatown Inc Pte Ltd
A Partner of The Occupational and Diving Medicine Centre at www.workhealth.com.sg